Travel
Soho House finally turns a profit and plots further expansion into North America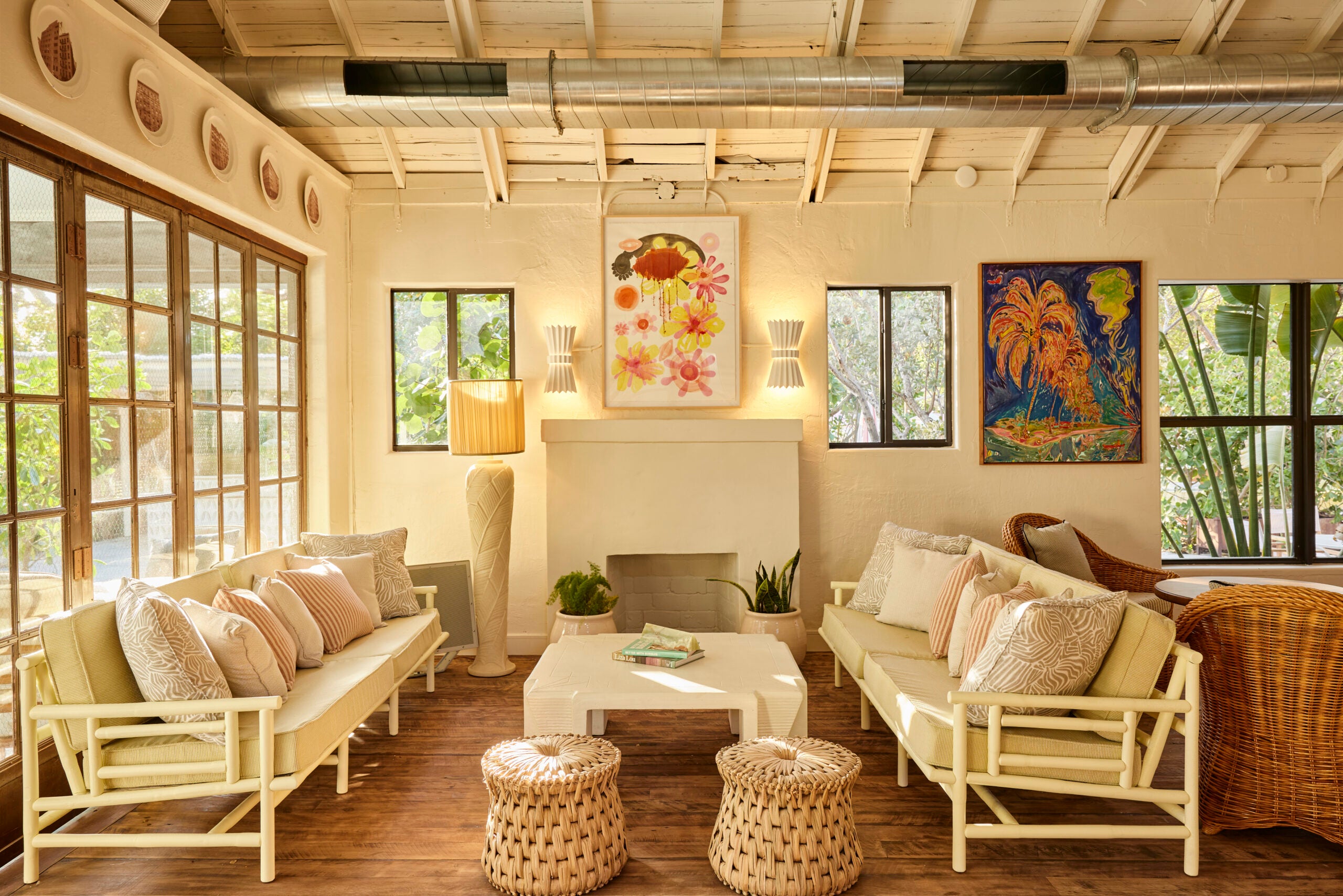 Soho House — a global chain of private clubs with a gravitational pull on celebrities and the see-and-be-seen crowd — is bigger than ever.
It also managed to notch something in the last three months of 2022 that has eluded the company for its 28 years in business: profitability.
Membership Collective Group, Soho House's parent company name for the next few weeks (more on that later), reported Wednesday a $13.5 million profit for the fourth quarter. The company still reported a nearly $221 million loss for the year, but the profitable quarter is a major optics win for the company as leaders launched new initiatives in the last year to drive profitability.
Soho House members and guests will feel that through higher membership rates — though leaders frequently note rates are still a value compared to other membership clubs — and new experiences and club offerings aimed at getting them to spend more at their local club.
"My strategy here is clear and focused on three key areas: leveraging data member insight, operate and scale efficiently without compromising what matters most to our members and a focused approach to expanding in-house margins and enhancing the membership value proposition," Andrew Carnie, Membership Collective Group's CEO, said on an investor call Wednesday morning.
A no-brainer name change
Carnie became CEO late last year after Soho House founder Nick Jones announced he was stepping back. One of the most immediate changes under Carnie's leadership might have brand analysts everywhere saying, "Well, duh."
The company plans to change its name from Membership Collective Group to Soho House & Co. by the end of this month to reflect its biggest and best-known brand. The overall enterprise, which includes other brands like The Ned as well as The Line and Saguaro hotel chains, went by Membership Collective Group when it debuted on the New York Stock Exchange in 2021.
"As we've spent time as a listed company, we've recognized the benefits of being associated with a powerful and unique brand. The Soho House name is a huge asset for us, and we want to leverage that fully," Carnie said. "This change is also aligned with our move to strengthen our focus on the Soho House business while continuing to support our other strong businesses."
The flirt with profitability and other changes at the company come amid other optics shifts at the company: Following openings last year in Nashville and Miami, there are now more Soho Houses in North America than the company's birth country, the United Kingdom, or Europe.
Sign up for our daily newsletter
Soho House launched in 1995 at 40 Greek Street in London's — you guessed it — Soho neighborhood. The brand still added clubs in England last year in Brighton and London. But the Americas are a major focus for further expansion.
"What we've said historically is that we found that the Americas are home to some of our best-performing Houses," Thomas Allen, the company's chief financial officer, told TPG ahead of Wednesday's earnings call. "You have large cities in the Americas, and there are a lot of cities that we're not in yet."
While Soho House leaders said they intend to grow the brand by five to seven new Houses a year over the next few years, they declined to provide much in the way of specifics apart from upcoming openings in Mexico City and Manchester, England. Soho House Bangkok opened just last month.
TPG previously reported how you can tell if your city is a contender for a future Soho House.
The lifestyle hotel playbook
Hotel companies coming out of the pandemic adopted a model where owners maintained higher rates instead of discounting rooms to fill up their hotels. The model appears to have worked, as it enabled the hotel industry to financially bounce back a lot faster from the pandemic than in other downturns — though many of our wallets are crying when it comes time to book a hotel stay these days.
Soho House, which has overnight guest rooms available for rent at its clubs, operates a little differently. The company is fueling both rate and occupancy. There were nearly 162,000 Soho House members at the end of 2022 — a nearly 32% gain from the year before. The parent company's overall membership count — which includes members at brands like The Ned and Scorpios Beach Club — is close to 227,000 people.
It's not like the company is letting everyone in, either. The waitlist of people hoping for their membership application to be approved is now at 86,000, an all-time company high.
Like at traditional hotels, rates are on the rise at Soho House. A single-House membership to Soho House New York for someone over the age of 27 runs nearly $667 quarterly or $2,667 if you pay for a full year, according to the company website. Those numbers go up if you expand membership to include access to all Houses.
Company leaders noted Wednesday that membership rates are on the rise, but existing members only saw a "mid-single digit" percentage increase — "which is actually below current inflation levels," Carnie noted — while new membership rates jumped by double digits. Specific percentages weren't provided.
"Since we've increased our new member pricing, we continue to see super high applications, which shows the strength of our business," Carnie added.
The biggest day-to-day shift Soho House members might experience involves food and beverage. The move looks a lot like what lifestyle hotels are doing.
Lifestyle hotels (brands like The Hoxton and Edition that focus on tailor-made experiences, food and beverages that reflect the surrounding community) are a major hit in the industry at the moment and driving incredible growth at major conglomerates like Accor, Marriott and Hyatt.
Soho House is charting a similar strategy, where new menus at each House reflect that property's clientele. While there are standard offerings across the entire brand, some Houses have a third of the menu tailored specifically to that individual location. The 180 House in London now features a 1970s-inspired menu with items like duck a l'orange and gougeres (both of which exploded in popularity following Julia Child's "Mastering the Art of French Cooking").
Rather than hike the prices of food, Soho House leaders find the tailored approach is actually driving members to spend more at their respective House.
"We've got pricing opportunities, but actually we're focused more on increasing average spend per member than raising prices," Carnie said. "Our average spend since making those changes is up by about 20%, and this approach is being implemented throughout our regions and Houses."