Travel
Heads up: You may have to reverify your identity to use Clear every 5 years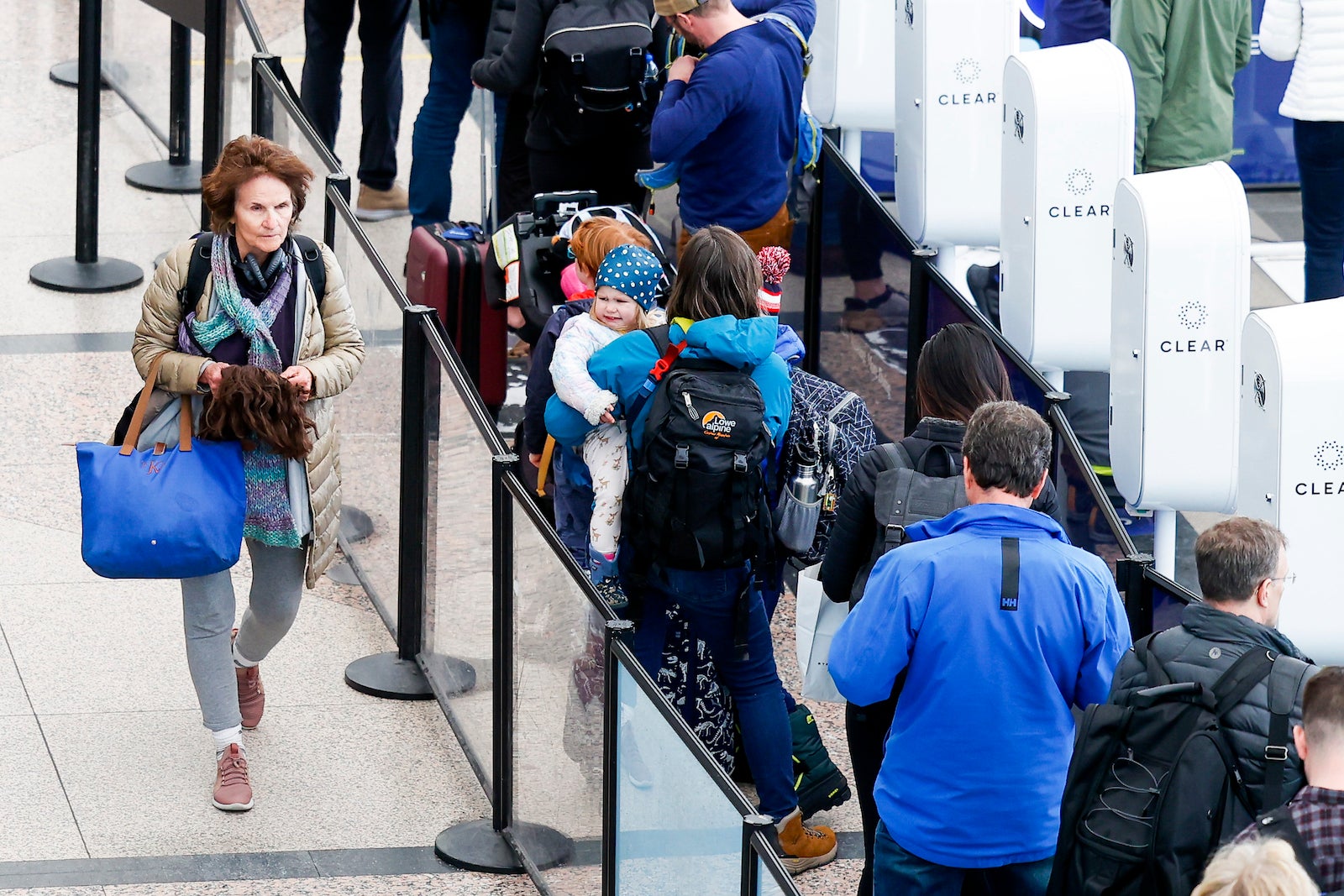 If you are a member of one of the U.S. government's Trusted Traveler programs, such as TSA PreCheck or Global Entry, then you know the application process requires you to verify your identity through a valid ID, proof of residency and security questions, among other steps.
To maintain active membership, users must complete this process every five years via the reapplication process, granting membership for the subsequent five years.
Perhaps lesser known is that this identity reverification also happens with Clear, the private sector's answer to expedited security. Aligning with TTPs, Clear users must reverify their identity every five years, despite having an annual membership.
Since 2010, Clear has grown into an expedited security program available at 51 airports. With more than 14 million members nationwide, Clear operates as an identity platform relying on member data — including fingerprint and iris scans — to automate the identity verification step in the U.S. Transportation Security Administration screening process.
Clear members go through a separate security lane with dedicated kiosks rather than waiting in line for a TSA agent to review their license or passport. Then, a Clear representative escorts them to the front of the line for the traditional security screening machines. If you are enrolled in PreCheck, you'll head to that screening line and proceed as normal, but if you don't have PreCheck, you'll use the normal screening lines where you remove your shoes and jacket, unload your electronics, liquids, etc.
For one year of access, Clear costs $189, and with the right credit card, you can get it for free. Also, Delta SkyMiles and United MileagePlus members can purchase Clear at a discounted rate.
Travelers under 18 can go through Clear for free with an accompanying adult member without having to scan their eyes or fingerprints. College students can access Clear for a discounted student rate of $60 per year for up to four years. Lastly, Clear's family plan allows users to add up to three adults to their primary membership for an additional $60 per person per year.
Clear touts a "simple re-verification process," though it does not notify users that this is coming.
"It's not an email – it happens automatically in the CLEAR Plus lane when a member hits that milestone," per a Clear spokesperson. "It's a very seamless renewal of information."
Sign up for our daily newsletter
This was why multiple TPG staffers were surprised they had to reverify their identity on recent travels.
Per Clear, no formal notification exists, but users should expect to do so every five years.
"We partner closely with TSA and fully comply with their regulations and requirements," a Clear spokesperson confirmed via email. "Similar to other travel programs, Clear members are asked to reverify their identity (including I.D. document) after five years via a simple re-verification process."
"It just happened to me last week and they told me that they reverify you every 5 years," TPG reader Pauline Scott said in the TPG Facebook Lounge. "Took 2 minutes."
Confusion around reverification timing
A Clear user since November 2017, TPG credit cards editor Matt Moffitt was surprised when Clear asked him to reverify his identity in February — especially since the five-year timeline doesn't exactly add up.
"I couldn't use PreCheck because the airline I flew doesn't offer it, so I went to the Clear line because the regular TSA line was long. When I got to the Clear kiosk, they told me I had to reverify my identity and asked for my ID and passport to scan," he said of his Feb. 23 experience at Miami International Airport (MIA). "Clear also gave me two attempts to answer three multiple choice security questions (the ones you used to sign up for Clear), like have you lived at these addresses, are you associated with this county, etc. I got one wrong each round after two attempts."
If you, like Matt, fail to answer your previously verified security questions, you can't make another attempt for 24 hours. This meant Matt was stuck in the regular TSA security line. Beyond an inability to remember questions you submitted answers to five-plus years ago, you could have a further problem if traveling with an expired ID (not that you should be doing so, Clear aside).
There seems to be a consistent inconsistency regarding when this reverification process actually occurs, despite a Clear spokesperson confirming that it should be once every five years.
For example, TPG director Nick Ewen, who has been a Clear user since June 2012, reactivated his membership in July 2021 and was not asked to reverify his identity until Feb. 17.
"I had to take out my driver's license, and then the Clear agent had to scan both sides of it at the kiosk before answering a few questions to verify my identity, including where my brother lived," he recalled. "I am still unclear as this should've occurred in either June 2022 (10 years after my initial enrollment) or July 2026 (five years after reactivation).
Other TPG readers shared similar accounts in the TPG Lounge, echoing questions of timing and technology issues.
"Oh yes. It was a disaster," Matt Hrynkow said. "They couldn't scan either my driver's license (Real ID) or my DoD ID."
Darren Black said Clear asked him to reverify his identity at Ronald Reagan Washington National Airport (DCA) last fall.
"Was surprised because at the time, [I] only had Clear slightly over two years," Black said.
Bottom line
As you can see, there is evidently a lag between the five-year renewal date and the actual reverification process implementation. Regardless, you should be prepared to reverify your identity at a Clear kiosk around the five-year mark. Before that, you should attempt to refamiliarize yourself with the security questions you used to sign up for Clear.
Clear is supposed to make the TSA checkpoint process quick and efficient. In my experience, it succeeds in that — but only when you don't have to show your ID and complete other steps.
Related reading: