Tech
LG's 2023 soundbars just shipped; here's what they cost
LG made a splash at CES earlier this year with a pair of soundbars that can sync with the speakers of an LG TV, and the manufacturer just announced pricing and shipping dates for the new soundbars.
Both the LG Sound Bar C (aka the LG SC9) and the SE6 are available now, and the soundbars will sell for $999 and $450 respectively.
This news story is part of TechHive's in-depth coverage of the best soundbars.
As LG detailed back in January during CES, the LG SC9 is a 3.1.3-channel soundbar with a wireless subwoofer and an "exclusive" mounting bracket for use with LG C2 and C3 OLED TVs. The SC9 also boasts LG's triple up-firing drivers (including a center up-firing driver) for height cues, as well as support for IMAX Enhanced, Dolby Atmos, and DTS:X.
Meanwhile, the SE6 is a revamped version of LG's diminutive Eclair soundbar from 2022. While the SE6 has a compact and rounded design similar to the Eclair, it ditches the older soundbar's subwoofer in favor of an all-in-one 3.0-channel configuration, complete with four passive radiators.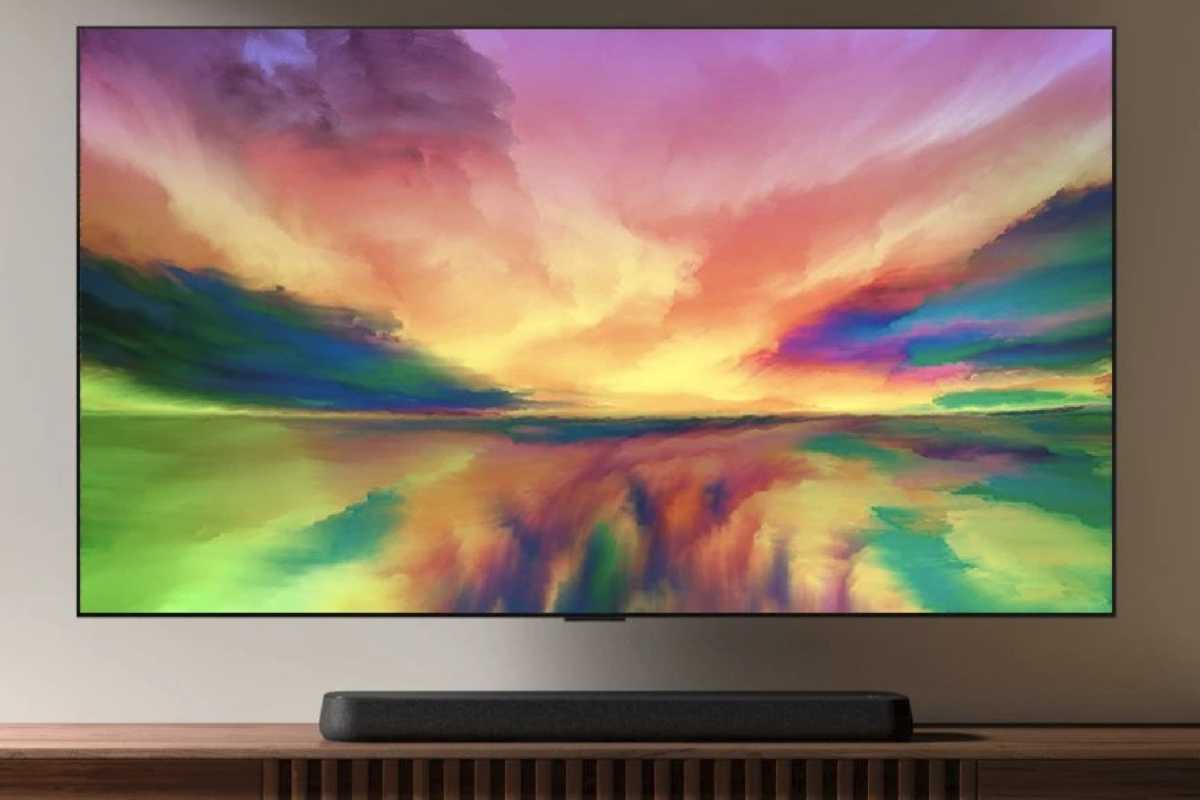 LG
Both soundbars will support a key new feature that LG unwrapped during CES: WOW Orchestra, which will allow the speakers to sync their audio with the drivers on supported LG TVs.
If LG's WOW Orchestra feature sounds familiar, you're probably thinking of Samsung's Q-Symphony feature, which does essentially the same thing; specifically, it allows Samsung soundbars to bolster their audio by syncing with the speakers on select Samsung TVs. Samsung debuted its Q-Symphony feature back at CES 2020.
Besides coming to the LG SC9 and the SE6, LG's WOW Orchestra feature will be coming to most of the manufacturer's 2022 soundbars via a firmware update.
Other new features coming to LG's latest soundbars include WOW Interface, a Roku TV Ready-style feature that lets LG TV owners set up and configure their soundbars using an on-screen interface.
Then there's Triple Level Spatial sound, a feature that employs the front- and up-firing drivers on LG soundbars to add a "virtual middle" level of audio that creates a "dome of sound" around listeners. That should be interesting to hear.
Finally, a "Smart Up-mixer" will upmix stereo 2.0-channel audio to 9.1.2-channel sound.
Back to the LG SC9, the included bracket has been designed to fit LG's C2 and C3 TVs "perfectly" and can be used in both wall-mount and stand configurations, according to LG.