Tech
Yahoo Says It Will Cut More Than 1,600 Employees
Yahoo, the legacy site that's seen its ups and down over the years, is definitively heading toward a down. The company confirmed that it plans to let go of more than 20% of its global workforce in an apparent shift of its ambitious advertising platform that looked to compete with the biggest players in ad tech.
Axios first reported Thursday based on an interview with CEO Jim Lanzone that the company was taking the ax to 1,600 people at its company. The first set of cuts will take place immediately, and 1,000 people are expected to lose their jobs. Yahoo will cut another 600 positions in the second half of 2023.
That additional 600 people on top of the immediate 1,000 is an approximation, Lanzone told Axios. The total layoffs should represent more than 50% of the company's ad tech staff. The CEO reportedly said this move will be "tremendously beneficial for the profitability of Yahoo overall."
In an email statement, a Yahoo spokesperson told Gizmodo the company's full stack of various advertising initiatives was "not profitable." Its ad tech division, called Yahoo for Business, included massive data sets thanks to its long legacy of internet advertising and over 30 ad tech acquisitions over the past decade, according to Axios. This unified platform was supposed to let Yahoo compete with Google and Meta. The federal government accused Google of running a practical ad monopoly in a recent lawsuit.
Those ambitions to compete in the digital ad market have apparently gone up in smoke. The spokesperson said Yahoo is now focusing "solely" on its demand side platform business, AKA a platform allowing people to help advertisers buy ads, renaming it all "Yahoo Advertising." The company also said it would re-launch dedicated ad sales teams for its properties like Yahoo Finance, Yahoo News, Yahoo Sports, and so on.
G/O Media may get a commission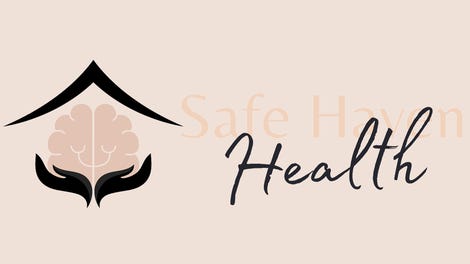 Addiction counseling
Safe Haven Health
Accessible for all
Safe Haven prioritizes your needs with flexible and individuated substance abuse treatment, specifically opioid & alcohol addiction.
"These decisions are never easy, but we believe these changes will simplify and strengthen our advertising business for the long run, while enabling Yahoo to deliver better value to our customers and partners," the spokesperson wrote.
The company will instead focus on its recent partnership with Taboola to sell even more native advertising on its sites, as if there wasn't already enough to go around.
Yahoo, which had formerly been owned by Verizon, was bought out by private equity firm Apollo Global Management back in 2021. Less than two years ago, Apollo was talking up how it would make use of Yahoo's advertising platform.
Of course, this acquisition came just a few years after Yahoo suffered an enormous data breach. Back in 2013 and 2014, Yahoo experienced hacks that impacted around 1 billion users. It didn't reveal the hacks until 2016, when the company was in the process of being acquired by Verizon. The U.S. Securities and Exchange Commission eventually came up with a $35 million fine, but that didn't hit Yahoo so much as it impacted a holding company left over after the Verizon acquisition.