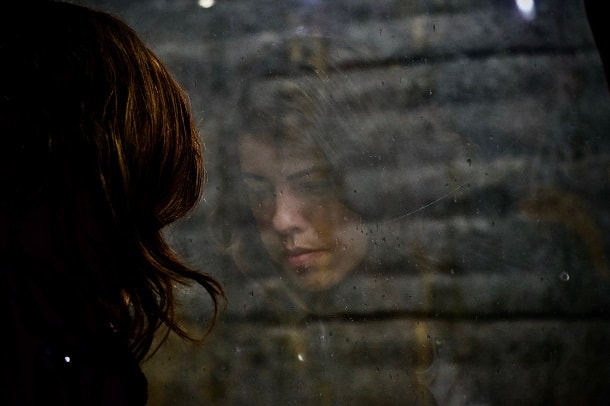 Selfishness.
Sometimes it can be freeing as we cast off the burden of always people pleasing and being helpful and as we shift our internal balance to also focus on what want and need to be happier and healthier.
But most often selfishness hurts.
We can hurt others in our lives when we lean into it. Or other people in our lives like friends, co-workers or family can hurt us with how they think and act.
In today's post I'd like to share 84 powerful selfish parents quotes.
To help you see that you're not alone. But also to help you find a healthier and happier path forward starting today and for the rest of your life.
And if you want even more self-loving and kind inspiration then check out this post with quotes on being proud of yourself and this one filled with family isn't always blood quotes.
Relatable Selfish Parents Quotes
"It is the selfish parents who are to blame. Pay attention, be involved in your children's lives. They are your legacy, your only hope."
– Aaron B. Powell
"Being a selfish parent is a sign of not having learned from experience."
– Unknown
"Dysfunctional parents let their children know how burdened they have been by their children and how many sacrifices they had to make in order to raise them."
– Dr Marita Sirota
"Don't try to make children grow up to be like you, or they may do it."
– Russell Baker
"If mental abuse was a punishable crime, a lot of parents would be in jail serving a long term."
– Maddy Malhotra
"The hateful and stinging words of a narcissistic parent can linger in the mind of an adult child long after the adult has left home."
– Shannon Thomas
"Toxic people defy logic. Some are blissfully unaware of the negative impact that they have on those around them, and others seem to derive satisfaction from creating chaos and pushing other people's buttons."
– Travis Bradberry
"There are no illegitimate children – only illegitimate parents."
– Leon R. Yankwich
"Parents. Honestly. Sometimes they really do think the world revolves around them."
– Randa Abdel-Fattah
"There's really no point in having children if you're not going to be home enough to father them."
– Anthony Edwards
"My dad had limitations. That's what my good-hearted mom always told us. He had limitations, but he meant no harm. It was kind of her to say, but he did do harm."
– Gillian Flynn
"Sometimes it's better to end something and try to start something new than imprison yourself in hoping for the impossible."
– Karen Salmansohn
"Most children would rather preserve the fantasy of a loving connection with their fathers and mothers, at all costs, even if it costs them their self-esteem."
– Keith Ablow
"Let go of negative people. They only show up to share complaints, problems, disastrous stories, fear, and judgment on others. If somebody is looking for a bin to throw all their trash into, make sure it's not in your mind."
– Dalai Lama
Helpful Selfish Parents Quotes
"Instead of treating your child like how you were treated. Treat them with the same love and attention you wanted from your parents while growing up."
– Jonathan Anthony Burkett
"At the end of the day, the most overwhelming key to a child's success is the positive involvement of parents."
– Jane D. Hull
"Parents wonder why the streams are bitter when they themselves have poisoned the fountain."
– John Locke
"You don't have to leave your whole family in the past, just those who don't deserve a place in your future."
– Christina Enevoldsen
"Dysfunctional parents do not apologize. It is one feature that the children of narcissists would instantly agree on. They will lie and justify themselves, but never accept they did anything wrong."
– Diana Macey
"If we, as mothers, are not careful we can begin to find our identity in our children and their behavior."
– Sue Detweiler
"Leave your pride, ego, and narcissism somewhere else. Reactions from those parts of you will reinforce your children's most primitive fears."
– Henry Cloud
"Blood relatives often have nothing to do with family, and similarly, family is about who you choose to make your life with."
– Oliver Hudson
"No, we don't control who our parents are. We don't control what color we are. We don't control what home we are born into. But we control our attitude. We control our work ethic. We control our drive and our commitment."
– Dabo Swinney
"Selfish parents tend to be treating children like a burden rather than a joy. That's on them and not about you and your worth as a human so don't let that drag your self esteem down."
– Unknown
"It's very possible and very okay to forgive someone and still not want to spend time with them."
– Karen Salmansohn
"Give more time and thought to your child's happiness than your petty insecurities and jealousies to make life for your whole family a much more joyful experience."
– Unknown
"If you teach hatred to your children, one day your child will have that hatred reflected back onto them and onto you."
– Suzy Kassem
"Real love moves freely in both directions. Don't waste your time on anything else."
– Cheryl Strayed
"Anyone could father a child. But a good parent puts his child's needs before his own. A parent should be selfless, not selfish."
– Penelope Ward
"Family is where you're meant to be most free, don't let blood chain you down."
– Michelle Meleen
"Love yourself enough to set boundaries. Your time and energy are precious. You get to choose how you use it. You teach people how to treat you by deciding what you will and won't accept."
– Anna Taylor
"A narcissistic parent will provoke an independent child to anger in order to feel superior and prove the child's flaws."
– Shannon Thomas
"Letting go doesn't mean that you don't care about someone anymore. It's just realizing that the only person you really have control over is yourself."
– Deborah Reber
"Your family, your real family, will always welcome you home with open arms. Anyone who says you can lose their love isn't really family, no matter what blood says."
– Seanan McGuire
"Energy vampires prey on others because they are in pain, and their behavior is a disguised cry for help. However, the important thing to remember is that you are not responsible for resolving their issues. While you can offer help to an energy vampire, it is ultimately their responsibility to sort out their struggles."
– Aletheia Luna
"Somewhat paradoxically, parenting programs should focus on the behavior of the parents, not the behavior of the children."
– Timothy Carey
You may also find this post helpful: 115 Badass Quotes To Supercharge Your Motivation
Insightful Selfish Parents Quotes
"It has been my observation that parents kill more dreams than anybody."
– Spike Lee
"A narcissist parent is easily frustrated by a healthy independent child that they can't control through parental emotional manipulation."
– Shannon Thomas
"Fear based parenting is the surest way to create intimidated children."
– Tim Kimmel
"Remember, you are not managing an inconvenience; You are raising a human being."
– Kittie Frantz
"Parents forgive their children least readily for the faults they themselves instilled in them."
– Marie von Ebner-Eschenbach
"Wounded parents often unintentionally inflict pain and suffering on their children …"
– David W. Earle
"Anyone can have a child and call themselves a parent. A real parent is someone who puts that child above their own selfish needs and wants."
– Unknown
"The toxic parent sees the child as a threat to their own ego and having the child overshadow the parent is not an option in their mind."
– Shannon Thomas
"Because of the absence of connection and bonding between mother and kid, being surrounded by toxic mothers can be one of the most lonely times in a child's life."
– Unknown
"In troubled families, abuse and neglect are permitted. It's talking about them that is forbidden."
– Marcia Sirota
"Narcissistic parents don't really recognize their children as people separate from them. Instead, they see their children as little extensions of themselves. The needs of the child are defined by the needs of the parent, and the child who tries to express his needs is often accused of being selfish or inconsiderate."
– Jonice Webb
"Family is not always about where you were born and to what household. Real family is often about the people we meet along the way in life. The ones that will love you no matter what path you choose and accepts us like family. The ones who smile and love you and bring respect and joy to your life every day."
– Unknown
"A family who relies on their children for happiness make both their children and themselves miserable."
– Dennis Prager
"Boys want to grow up to be like their male role models. And boys who grow up in homes with absent fathers search the hardest to figure out what it means to be male."
– Geoffrey Canada
"Toxic family members will see expressions of forgiveness as weaknesses to exploit. Don't give in to their tactics this way. If you need to forgive them for your own healing, then do it, but keep it to yourself."
– Sherrie Campbell
"To all you parents out there, don't make your little girls, or little boys, so thirsty for love that they will want to drink water that will poison them."
– Lisa Bedrick
"Keep away from people who try to belittle your ambitions. Small people always do that, but the really great make you feel that you too can become great."
– Mark Twain
"People who love themselves, don't hurt other people. The more we hate ourselves, the more we want others to suffer."
– Dan Pearce
When you grieve toxic, abusive parents, you don't just grieve the abuse, you grieve everything you didn't have."
– Lily Hope Lucario
"Sometimes you just have to walk away. End toxic family relationships because they hurt more than they help. And start rebuilding a new definition of a healthy family in your life, far away from toxic family members."
– John Ash
"If parents wish to preserve childhood for their own children, they must conceive of parenting as an act of rebellion against culture."
– Neil Postman
"There's nothing worse than a man that can be everything to everybody else. Except a father to their own child."
– Unknown
"It's rare for a toxic person to change their behavior. More often, the only thing that varies is their target and the blame they place. Because some toxic people are difficult to identify, keep in mind that a victim mindset is sometimes a red flag. So, listen when someone talks about their life and circumstances. If the list of people they blame is long… it's probably only a matter of time before you're on that list."
– Steve Maraboli
"People tend to raise the child inside of them rather than the child in front of them."
– Joe Newman
Short Selfish Parents Quotes
"Good parenting gives headaches, but bad parenting gives heartaches."
– Shiv Khera
"Your children vividly remember every unkind thing you ever did to them, plus a few you really didn't."
– Mignon McLaughlin
"Being a selfish parent is the biggest crime you can do to your child."
– Unknown
"Family is supposed to be our safe haven. Very often, it is the place where we find the deepest heartache."
– Iyanla Vanzant
"Sometimes, the people closest to you betray you, and your home isn't a place you can be happy anymore. It's hard but it's true."
– P.C. Cast
"If you accept the expectations of others, especially negative ones, then you never will change the outcome."
– Michael Jordan
"Your mother's happiness is not your responsibility. It has never been."
– Unknown
"Fighting became a way of life and seemed perfectly normal for your family."
– Steven Farmer
"An unpredictable parent is a fearsome god in the eyes of a child."
– Susan Forward
"Everyone needs a house to live in, but a supportive family is what builds a home."
– Anthony Liccione
"They are not sorry for harming you. So, don't feel guilty for cutting them off."
– John Mark Green
"Toxic mothers are image-oriented rather than love-oriented."
– Sherrie Campbell
"My dad taught me everything I know. Unfortunately, he didn't teach me everything he knows."
– Al Unser
"Narcissist parents don't care about their children's feelings at all. Only their feelings matter."
– Kim Saeed
"An unloving mother robs the child of a sense of belonging. The need to belong can become a lifelong quest for him or her."
– Peg Streep
"You don't let go of a bad relationship because you stop caring about them. You let go because you start caring about yourself."
– Charles Orlando
"Real family does not come from your blood. It is the people standing beside you when no one else is."
– Nishan Panwar
"Unhappy people can be very dangerous, don't forget that."
– S.E. Lynes
"Many children of toxic parents find it exceptionally difficult to identify who they are once they grow up."
– JR Thorpe
"A greedy father has thieves for children."
– Serbian Proverb
"A person can't pick up the children and just squeeze them to which-a-way they want them to be."
– Carson McCullers
"Follow your own passion – not your parents', not your teachers' – yours."
– Robert Ballard
"You must let go of the responsibility for the painful events of your childhood and put it where it belongs."
– Susan Forward
If you liked these selfish parents quotes then share them with a friend that may need them via social media or email.
Want more help and motivation? Have a look at this post with quotes on dealing with toxic families, this one that's all about fake families and also this post about handling one sided relationships.