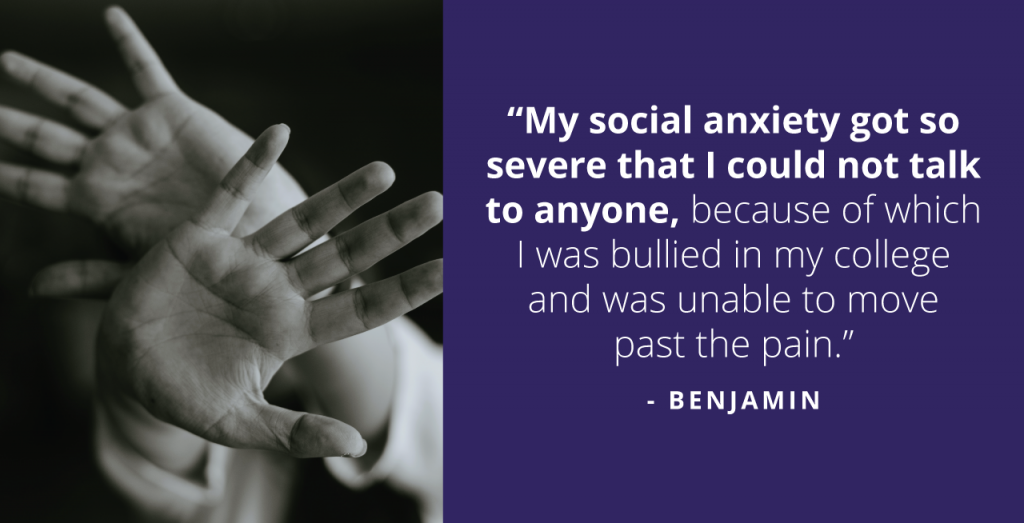 Hailing from the coastal town of Colachel in Tamil Nadu is Benjamin, our 27-yr-old is an ambitious and affectionate man.
Means of livelihood from where he comes from are mostly agricultural cultivations and farming. The small town has a bubbling lifestyle and is detached from the strings of the city lifestyle.
Benjamin belongs to a family of 4 and is currently employed with Think&Learn Pvt Ltd as a sales executive.
For a very long time, Benjamin had trouble initiating or holding conversations with people. He would often keep to himself and not speak much.
"As a child, I have always kept to myself. School did not teach us anything on social etiquettes and that has in a way affected me in my recent years."
Benjamin has always been a shy person, someone who needed a lot of nudging and patience to speak up. He developed a trait to stay alone and keep to himself.
This started creating a problem for him as he came to college. His "so-called friends" would constantly bully or hit him for keeping quiet. One particular person was so mean to him that he just couldn't understand the hatred he received from this person.
His sleeping hours turned into nightmares and he started overthinking about every little thing happening around him.
He had never come across such situations and this made him feel angry and fearful of people at the same time. His frustration grew on him and he could not understand why he was feeling this way.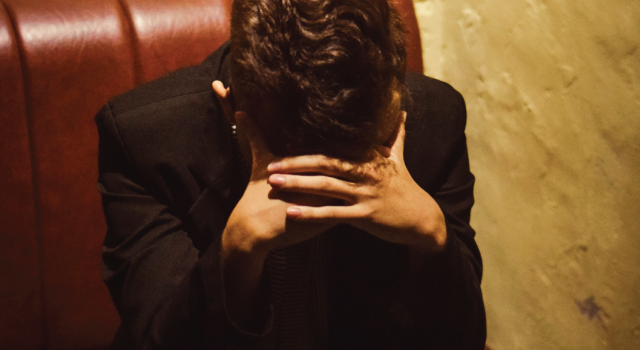 "The day I decided to reach out to YourDOST was because of something that happened in the office. I could not bear the pain as it resurfaced from my college days. I needed to reach out to someone."
On one particular day, he found out that he was not performing as well as his fellow colleagues. He reached out to one of his relatives for advice and got to know that he needs to work on engaging the clients better.
He still could not find the right tone and the appropriate solution to his problem of building rapport with people, and as a result, he was losing out on many potential clients.
This bothered him so much that he decided to reach out to experts on the YourDOST platform. After intense research, he came across Ms. Namrata Chakrabarthi.
"She was doing her job so well that I felt relieved for making the decision to connect with her after switching so many counselors. She was like a God-sent gift for me."
Namrata introduced Benjamin to his world of the subconscious where all the solutions to his problems lay in abundance. He was able to delve deeper into himself and come to terms with his reality and the core cause of his anxiety. She was the right person for handling his situation.
She recommended a number of techniques ranging from CBT to breathing exercises to ease his anxiety. He was also encouraged to go out and make friends and work on his social skills.
Writing down his thoughts and feelings gave him better clarity on how and why he was feeling certain emotions, and how to control them.
"If it had not been for Namrata, I don't think I would have reached this far. She really helped me a lot and my experience with the platform has been brilliant."
Today Benjamin is able to accept his reality and carry on courage from his past experiences. His anger has reduced and he has better clarity on the reality of his situation.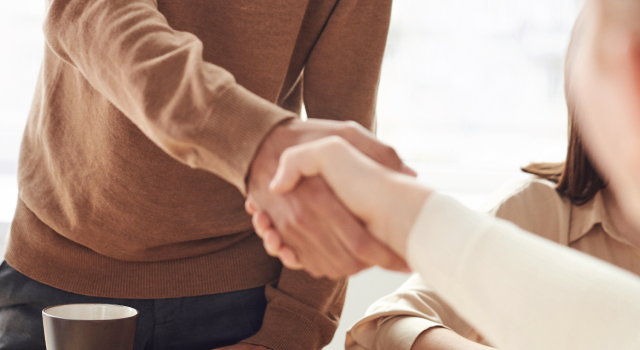 His sleep pattern is returning to normal and nightmares have vanished. He is doing much better now and continues to be eager to learn more about himself.
Counseling really changed his perception of himself and other people. He rated himself 3.5 out of 4 in terms of getting better and is much more confident than earlier.
Benjamin's Warrior Tips:
1."Identifying the cause behind your worries can be made easy when you speak to a counselor."
2."One should reach out to a professional even if one thinks the problem is small."
3."Psychologists do not reverse your problem, but they help you see it in a positive light."