Tech
Best smart speakers 2023: Reviews and buying advice
You don't need to live in a smart home to benefit from smart speakers and smart displays. Alexa, Google Assistant, Siri, and other digital assistants can help you in dozens of ways, and you don't have to lift a finger to summon them—just speak their names.
Here are our top picks in several categories. Looking for more guidance beyond our top recommendations? Scroll down the page to our in-depth buyers' guide.
Updated March 20, 2023 with a link to our coverage of the latest Apple HomePod display rumors.
What can smart speakers do?
With the exception of Amazon's Echo, smart speakers are powered by the same digital assistants used with smartphones. Siri comes from the iPhone, Google Assistant comes from Android phones, and Cortana from Microsoft's now-dead Windows Phone platform (Cortana has since found a home in Windows 10). Alexa was created exclusively for the Amazon Echo, but can now be found in a host of other devices, ranging from the Ecobee Smart Thermostat to the Leviton Decora Smart Voice Dimmer.
At its most basic, a digital assistant is cloud-based software that understands natural language voice commands, performing tasks and fetching information for you. In the real world, digital assistants aren't quite as sophisticated as that. While you don't need to talk like a robot—e.g., "Alexa, set timer, 20 minutes"—they do get confused easily, and you'll hear a fair amount of responses such as "Sorry, I don't know that one" (that's an Alexa phrase, incidentally) when you trip them up. The cool thing is that the algorithms powering digital assistants can learn over time and become better at predicting what you need.
Here are just a few of the things that most smart speakers can do (you can add "and more!" to the end of each bullet list):
Entertain
Stream music over Wi-Fi
Stream music over Bluetooth (most models)
Work with Chromecast devices (Google Home models)
Control your TV 
Stream music to multiple speakers (multi-room audio)
Play games
Stream videos (models with displays)
Retrieve news and information 
News headlines
Weather forecasts
Traffic reports
Date and time
Wikipedia entries
Manage your schedule
Set appointments
Provide reminders
Serve as an alarm clock
Maintain to-do lists
Help in the kitchen
Recite recipes (and show them on models with displays)
Set multiple timers
Get measurement conversions ("How many cups are in one quart?")
Maintain shopping lists
Set the temperature for a sous vide cooker
Get nutrition information ("How many calories are in an apple?")
Make and receive phone calls (video calls on models with displays)
Serve as an in-home intercom
Send text messages 
Control your smart home *
* There are caveats when it comes to using a smart speaker for home control. Smart home devices that can be controlled via Wi-Fi don't require any other hardware. Products that use the Zigbee or Z-Wave protocols depend on the presence of a smart-home hub, such as a Samsung SmartThings. Amazon's higher-priced Echo models are exceptions to that rule, because they have an integrated smart home controller (although it's limited to Zigbee)
How to choose the right smart speaker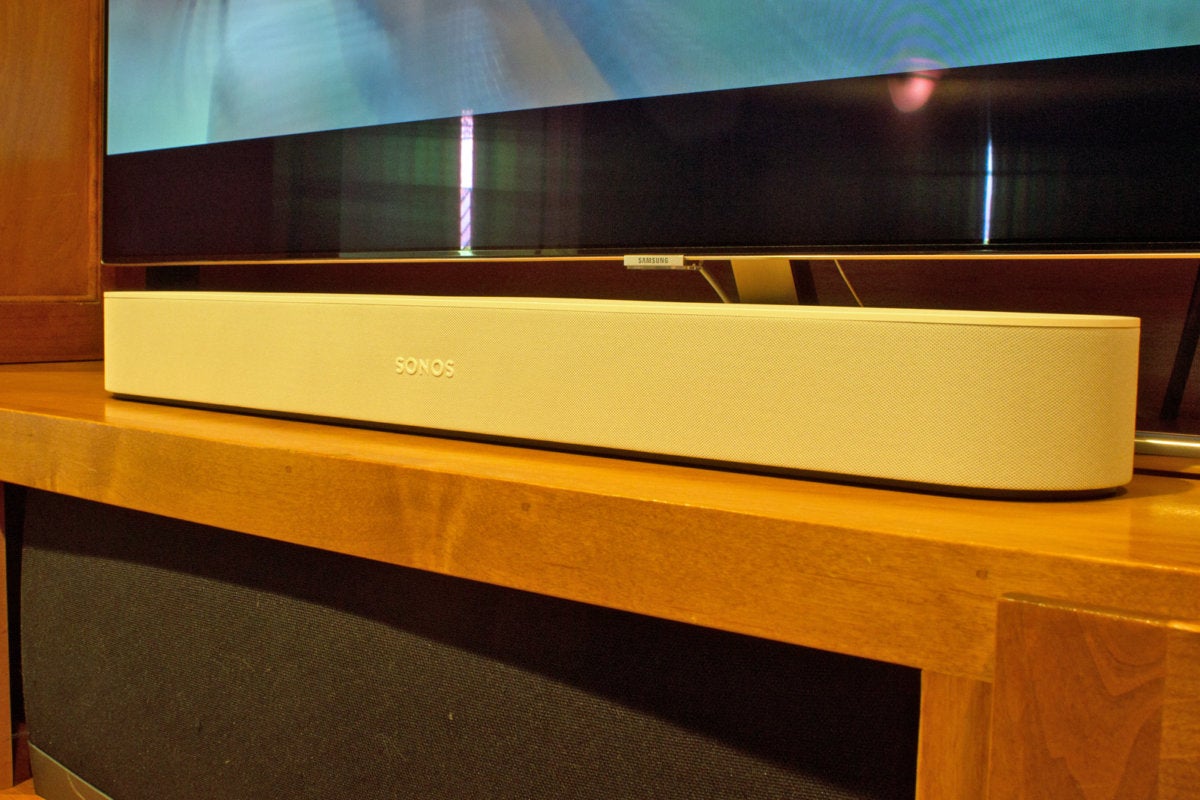 In a perfect world, smart speakers and smart displays would be interoperable, so you could buy one brand because it's better for music, another brand because it's the best for smart home control, and a third because it's superior for retrieving general information from the internet. That's not how it works in the real world. Once you commit to one platform, you'll want to stick with it.
On the upside, choosing one brand of smart speaker over another generally won't tie you into that brand's entire ecosystem. Buying an Amazon Echo, for instance, won't limit you to subscribing to Amazon's music services—you can also use it with Spotify, Pandora, Qobuz, SiriusXM radio, and lots of other services. And even if you have a smart home system from one company, you can use voice commands to control smart home products that would be otherwise incompatible with that system—provided those devices are compatible with your digital assistant of choice.
That said, if you're wedded to Google Play Music, streaming music from your account to an Amazon Echo is not perfectly seamless (the same goes for streaming music from Amazon's services to a Google Home). And there are some major coexistence exceptions: Google is currently blocking its YouTube videos from appearing on the Echo Show and Echo Spot devices, for instance (although you can get there using a web browser on an Echo Show), and Apple's HomePod will stream music only from Apple Music (or other services from a mobile device using AirPlay, but that ties up your mobile device). If you plan to mix and match third-party products with your smart speaker, do the research to make sure they'll work together.