Travel
United Airlines may reduce Newark schedule in flight-delay fallout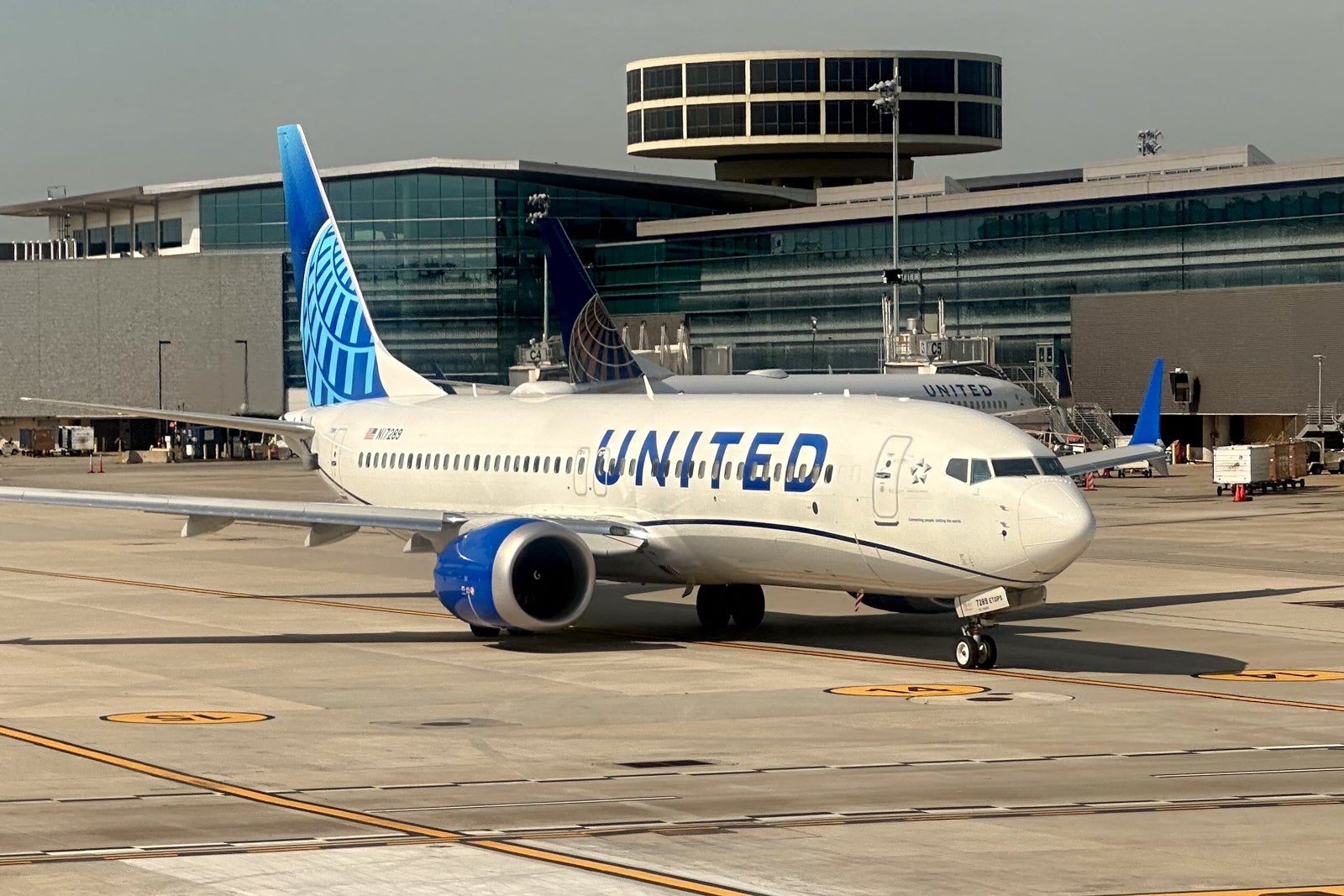 United Airlines may reduce its schedule at Newark Liberty International Airport (EWR) and refine its crew-scheduling technology, following a week where the airline saw thousands of flight disruptions.
"This has been one of the most operationally challenging weeks I've experienced in my entire career," United CEO Scott Kirby wrote in a memo to staffers Saturday.
The memo, which TPG obtained, outlined a series of next steps United plans to pursue in order to avoid another operational mess that comes close to a full-blown meltdown.
Want more airline-specific news? Sign up for TPG's free biweekly Aviation newsletter.
Last week, United suffered from mass cancellations and delays, stumbling into recovery after a series of thunderstorms in the Northeast and air traffic limitations curtailed air travel in the region. Newark, one of United's major hubs, also led in cancellations and delays last week.
While other airlines bounced back quickly after the thunderstorms, United struggled to swiftly return to normal operations, as staffing issues contributed to delays and cancellations for its flights across the country.
The memo attributed the carrier's widespread disruptions to issues at Newark, saying that air traffic control shortages in American and Canadian airspace triggered a significant reduction in United's departures per hour.
The thunderstorms in Newark shut down two departure routes United uses to fly out west out of the airport. Typically, when those routes are unavailable, United can take a detour through Canadian airspace. However, those routes were also closed, leaving the Chicago-based carrier with little recourse.
The level of disruptions United experienced at Newark cascaded into staffing shortages that further caused delays and cancellations well after the thunderstorms, since crews around the country were left out of place.
Sign up for our daily newsletter
Kirby doubled down on the carrier's use of Newark as a major hub but also said it's "the most operationally difficult airport in the country." This is because the airport isn't slot-controlled, allowing aircraft to fill taxiways during unpredictable weather like thunderstorms.
However, Kirby said in the memo that United needs to balance its arrivals and departures out of Newark since the airport filled up during the thunderstorms. He also said that United may need to reduce its schedule to give itself more spare gates to buffer in the event of thunderstorms.
The Port Authority of New York and New Jersey is also looking into giving United more gates to avoid any gridlock along the taxiways, Kirby mentioned in the memo.
United's announcement comes as the U.S. is experiencing one of its busiest holiday travel weekends, with the Transportation Security Administration already screening almost 3 million flyers. Severe thunderstorms, wildfire smoke and a record heat wave are also expected to cause further disruptions during the July 4 travel weekend.
So far, United's operations have improved following the chaotic week, with the flight-tracking site FlightAware showing only 37 cancellations and 153 delays to the airline's mainline schedule as of noon EDT on Monday.
Staffing presented a major thorn for United during its recovery. A memo from the Association of Flight Attendants-CWA circulated June 27, saying crew members often found themselves waiting for hours to be scheduled. Kirby responded to those staffing issues in the memo, saying United will shift more of its crew scheduling online, so crew members don't have to call and wait for assignments.
Initially, United blamed the Federal Aviation Administration for its travel woes after the agency reduced arrival and departure rates. The FAA has long struggled with its own staffing issues, dated technology and underfunding, problems that came to light after the agency issued a rate nationwide ground stop in January.
As a result, Kirby said the carrier also plans to work with the FAA to find long-term solutions to the agency's staffing issues; he also said the carrier will lobby for the passage of its reauthorization bill in Congress, which earmarks some funding for recruitment and revamping its technology.
"My general takeaway is while we work to control the things that are within our control," Kirby said, "we also must do an even better job of planning against the things that are outside our control so that we can be in a position to recover more quickly."
Related reading: