Travel
20 luxury travel gifts for her this Valentine's Day (2023) – US & Canada edition
Valentine's Day is the perfect opportunity to show your love and appreciation for the special woman in your life. And for jetsetting partners, we have a list of great gift ideas, from practical gifts such as luggage and travel kits to luxurious items like watches and jewelry. If you're looking for a gift that will make her feel pampered and spoiled, we have a number of fantastic travel-inspired gifts for you to choose from.
The Entrepreneur Red Carryon from Steamline Luggage
Back by popular demand, meet the Entrepreneur Carryon, a vintage-inspired conversation starter and steady travel companion you will be proud to roll by your side from door to door. The red vegan-leather body is tempered by rich brown straps and finished with gold latches that open to reveal a smart lining of blue and white stripes.
Like all Steamline's Carryon cases, this cabin-size luggage boasts the modern amenities of an extendable trolley handle, buckled leather straps, two TSA-approved locks and two silent-glide wheels for elegant mobility. Inside zippered lid pockets and a detachable door-hanger washbag aid your packing organisation. The included ripstop cover ensures gentle stowage should you need to check in your Carryon. SteamLine Carryons meet the cabin size requirements on all major airlines. When not in transit, your Entrepreneur Carryon makes for stunning home storage and decor.
Mini Trésor Quartz 26mm watch from OMEGA
The Mini Trésor is a refined version of OMEGA's most contemporary ladies' collection. With its compact size and dynamic style, it delivers a truly eye-catching display on the wrist. This model in 18K Moonshine™ Gold features a 26 mm case with diamonds that elegantly curve along each side. There is also a single diamond set in the crown, surrounded by a red liquid ceramic flower. The domed dial is crafted in off-white "Grand Feu" enamel and is presented with diamond-polished 18K Moonshine™ Gold hands and transferred Roman Numerals in rose.
This watch is set on a unique Toile de Jouy fabric bracelet with a red floral design. Inside, the timepiece is driven by the OMEGA Calibre 4061, which sits behind a metallised sapphire crystal caseback with a mirror effect and "Her Time" pattern.
Open Heart Pendant from Tiffany & Co.
The simple, evocative shape of Elsa Peretti Open Heart designs celebrates the spirit of love. This Tiffany pendant's organic curves create a striking contrast to a mesh chain. It is made from Sterling silver, is 36mm wide and hangs on a 30″ mesh chain. This item can be personalized, although engraved items will be delivered after February 14.
For the ultimate Valentine's gift, how about this heart-shaped handbag from Moschino with rigid nappa leather-covered shell and typical biker bag details. It has small zipped pockets on the front, biker details on the front and handle to carry it by hand, as well as an adjustable and removable leather shoulder strap for crossbody use.
Unleash the power of love with the X3 from Insta360. Its compact and pocket-sized design makes it the ultimate companion for capturing life's most precious moments with your beloved. Imagine being able to freeze time and relive your romantic adventures together, from breathtaking sunsets to intimate dinners. The X3's 360-degree photography and videography capabilities allow you to capture every angle and detail, so you never miss a single smile, hug or kiss. Make this Valentine's Day unforgettable with a gift that will preserve the memories of your love forever.
Chelsea Travel Kits from Couture Trips Essentials
Give your Valentine the ultimate travel gift. Flying can take a toll on your appearance and well-being. Couture Trips Essentials' collection of kits and products can make your in-flight experience more desirable. You don't need to sacrifice your appearance just because you are on the go. Arrive at your destination looking and feeling your best. Learn how to travel the world well with this collection of hand-selected and trialled products. Elevate your travel experience with Couture Trips Travel
Essentials.
Chelsea, London's lux borough, defines this go-to travel accessory. If you're making a quick trip, Chelsea is your travel kit. All your essentials are in one convenient location. Chelsea easily fits into most carry-ons/handbags, making it incredibly convenient and versatile for any car, plane, train, or London's Underground. If you're a girl on the go— don't run out the door without the poshest of travel basics. The Chelsea Kit was designed to last 10-12 travel segments and contains luxury international in-flight focused products in a TSA-friendly bag, as well as a storage bag, to make your travel prep more effortless and less complicated.
Deep Blue Sea Beach Towel from Loro Piana
This cotton beach towel from Loro Piana makes the perfect Valentine's gift and has been woven on a jacquard loom. It features contrasting stripes at the top and bottom, and is trimmed in Loro Piana embroidery, making it perfect for the beach or resort.
Loubirouge from Christian Louboutin
An Amber Spicy cabaret of the senses choreographed by Marie Salamagne. High heels, a cabaret and a sensual wake of cardamom, iris and vanilla. Follow the red soles into the glamorous Paris that has always inspired Christian Louboutin. A spectacle for the senses!
The robe of all robes – from Lunya. Constructed of the butteriest Organic Pima Cotton fabric, its soothing soft touch makes the perfect post-shower accessory, to lounging around the house moments. A magnetic closure at the neckline and 'stay put' waist belt tie keep it perfectly in place (and pockets to carry your Valentine's late-night snacks) – it's layerable (and oh-so breathable) to take her from season to season.
---
IMPORTANT NOTICE:
If you are reading this article anywhere other than on A Luxury Travel Blog, then the chances are that this content has been stolen without permission.
Please make a note of the web address above and contact A Luxury Travel Blog to advise them of this issue.
Thank you for your help in combatting content theft.
---
The Nomad's Home Trio from Penhaligon's
Sometimes one must travel the world to sniff out life's gifts. And, other times, such delights are right under your nose. With this tantalising trio of Trade Routes candles from Penhaligan's, the latter is the case.
The Beauty Bag from Glossier fits the whole shebang. It's the ultimate home for her routine. Tall enough to fit all of the essentials (standing up!), but still slip easily into her tote; made out of coated cotton, so she won't worry about splashing water on it; and with enough pockets to actually help her stay organized. The red interior pouch is removable, with snap buttons to secure it in place, and has four smaller pockets on the sides—so no more digging around!
Minnie Travel Ballet from Tory Burch
Tory Burch's ultra-comfortable ballet, with a flexible, cushioned insole. The Minnie Travel Ballet, crafted in super-soft napa leather with a tonal Double T, is designed to fold and tuck into a tote or handbag. It features a slip-resistant rubber sole, layers of foam cushioning and stitch-and-turn construction — a special sewing technique that refines the seams.
Cashmere Jersey Cheetah Travel Wrap from Amicale Cashmere
Amicale Cashmere's fashion-forward, tonal two-color cheetah print travel wrap is generously proportioned and incredibly cozy. Wear it as a scarf or wrap – it is great for travel and can be paired with their double layer rib slouch hat.
Packing cubes from Stoney Clover Lane
Help your Valentine stay organized when packing for your next trip by gifting her with Stoney Clover Lane's 5-piece Packing Cube set, featuring 1 Flat Cube, 1 Small Cube, 2 Large Cubes & 1 Extra Large Cube. Not only do these packing cubes help with organization, but they'll also help her to keep clothes wrinkle-free, as well as help her fit more items into her bag, which is extra useful if traveling with carry-on luggage only.
Red Radiant Travel Atomizer Coffret from Creed
The House of Creed presents a trio of luxurious scents for her (Floralie, Love In White and Acqua Fiorentina) in a limited-edition Radiant Travel Atomizer Coffret. To enjoy these scents while traveling, the Coffret includes three 10ml glass vials pre-filled and an exclusive Silver Leather Pocket Atomizer adorned with abstract artist Taelor Fisher's Floralie-inspired pattern. The collection is presented in a luxurious Creed box with a custom Floralie design, a statement of the quality and personal touch at The House of Creed.
Polo ID Suede Small Shoulder Bag from Ralph Lauren
Part of Ralph Lauren's Polo ID collection—handbags inspired by a sense of adventure, romance, and optimism—this leather-and-suede shoulder bag evokes a subtle equestrian sensibility with its spacious, dual-compartment saddle silhouette, slightly raised bombé detailing at the strap, and flexible bonded suede interior construction. It's finished with a brass plaque showcasing the silhouette of our signature Pony cut out on gold-tone brass hardware reminiscent of vintage ID bracelets.
The DJI Pocket 2 from DJI is a mini handheld camera that stabilizes all your footage with a 3-axis gimbal. In addition to smooth footage, DJI Pocket 2 offers exceptional camera quality, surround-sound audio recording, and a whole load of features that make it the ultimate mini camera for any adventure. Say goodbye to shaky, amateur footage and start capturing magical moments today!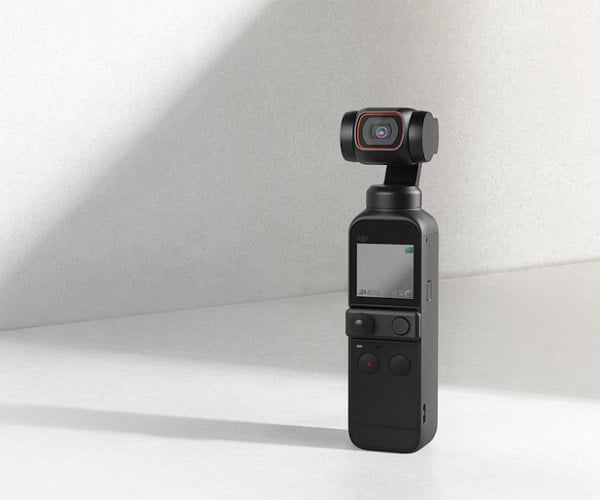 It offers huge upgrades compared to the DJI Osmo Pocket such as a Fast Wake feature that lets you start shooting in seconds, a larger 1/1.7-inch sensor so you can shoot in all types of lighting conditions, a wider FOV lens for better selfies, and an entirely new DJI Matrix Stereo system for surround-sound audio. This compact and intelligent device turns any moment into a cinematic memory. In just seconds, the DJI Pocket 2 lets you share your travel experiences anywhere, anytime.
Ray-Ban Aviator defies gravity with this ultra-light Titanium frame, made in Japan. Built for those with a strong taste for excellence and precision. Featuring ultra-fine filigree engraving on both the front and temples, all with brushed finishing. Available in white gold with G15 green lenses, antique gold with gray lenses, pewter with blue lenses, shiny white gold with crystal green polarized lenses.
It's time to join the wave and take Lounge to the beach, by the poolside and all around the world on your beautiful seaside get aways. Lounge's V2 swimwear range catches the eyes with various beautiful shades and statement pieces. This luxurious swimwear line includes subtle, cool mint tones and burnt orange shades for all skin colours and the perfect black bikini.
DALLAS thickening travel spray from R+Co
For ultimate Texas-style big hair, use DALLAS from R+Co, the quintessential spray for a mega blow-dry. Great for volume at the roots, control at the ends and an overall smooth look. Tons of body and shine without stiffness. Spray on towel-dried hair. Then blow-dry in sections or style as usual and feel the difference.
If you represent a product that you'd like to see feature in a future article like this one, please click here to subscribe to the retailer channel of A Luxury Travel Blog's mailing list.