Wealth
10 Online Proofreading Jobs From Home In 2023
Do your friends refer to you as the Grammar Police?
Are you the go-to person for all things proofreading at work or in your circles?
Do you notice every little error on everything you read? If you answered yes, you should consider making money as a proofreader. 
A proofreader is an individual who checks a written piece for mechanics, usage, grammar, and spelling, while looking for errors in presentation.
Most often, a proofreader is the last step before the final review of a document that will be publicized. 
Proofreading and editing are different tasks. In the writing world, we typically think of editors as focused on a specific large-scale area (content editor, copy editor).
A proofreader looks for the details (extra spaces between letters or words, quotation marks that are backward).
Many people generalize and say one over the other, so it's important for anyone who wants to learn to be a proofreader to understand the purpose of the task. 

Top 10 places to find remote proofreading jobs for beginners (no experience needed)
Facebook
Facebook is where I got my start, and I have consistently been able to find jobs here. If you're using proofreading as a part-time gig, post your services on your own personal page.
If you're looking to make it more than a side hustle, create your own Facebook page. Even if you don't advertise your services with friends and family, join Facebook proofreading groups.
There are tons of proofreading groups if you search. You usually have to answer a series of questions, and once in those groups, you have to wait for opportunities. 
LinkedIn
Again, use your resources. Your own LinkedIn page is a great place to find proofreading jobs.
Simply put it out there in a post that you're looking for proofreading jobs.
Even if you don't know anyone directly, those you do know will likely refer you to others. 
Indeed is a job board where you can find tons of jobs even those in proofreading. Right now, you'll find hundreds of jobs both full and part time. 
FlexJobs is another job board where you can find proofreading jobs (and more). A quick search resulted in nearly 500 opportunities. 
I like Glassdoor because of the filters and the transparency. It's a job board, but they provide ratings for the employers.
They also have research that they share out that I use often.
It's a bit more extensive to set up the first time, but Glassdoor has great (transparent) potential for proofreaders. 
Freelancer is one of my favorite job boards.
It's simple and easy-to-use like Indeed and FlexJobs, but the expectation is that you're a freelancer, so you don't have to wade through offerings from companies.
If you want that feature, this website is probably not ideal.
ScribeMedia is a job board that looks for freelancers or those interested in becoming employees. ScribeMedia is all things writing, so it includes writing, ghostwriting, editing, and proofreading. My favorite thing about ScribeMedia is that the lingo is relatable. Their own writers are my type of people.
This job board website is specifically for proofreaders. There is no wading through other jobs–they're all proofreading. You have to take a short quiz (about 20 minutes) to get your account together, but it's a pretty standard assessment for online proofreaders.
Fiverr is yet another job board that offers positions. It's used widely by freelancers. You can find jobs on Fiverr, but you're better off advertising on Fiverr. Keep in mind, you're competing with others from around the world, so your rate against their rate might pale in comparison or might keep you from a lot of jobs. 
I have a friend who started her writing career on Upwork (in it's previous iterations) and hasn't looked back. Upwork, like Fiverr, is a job board that allows you to advertise. It's incredibly popular, but again, your competition is worldwide.
I haven't had much success with Upwork personally, but I work in the field with a lot of people who have had tons of success.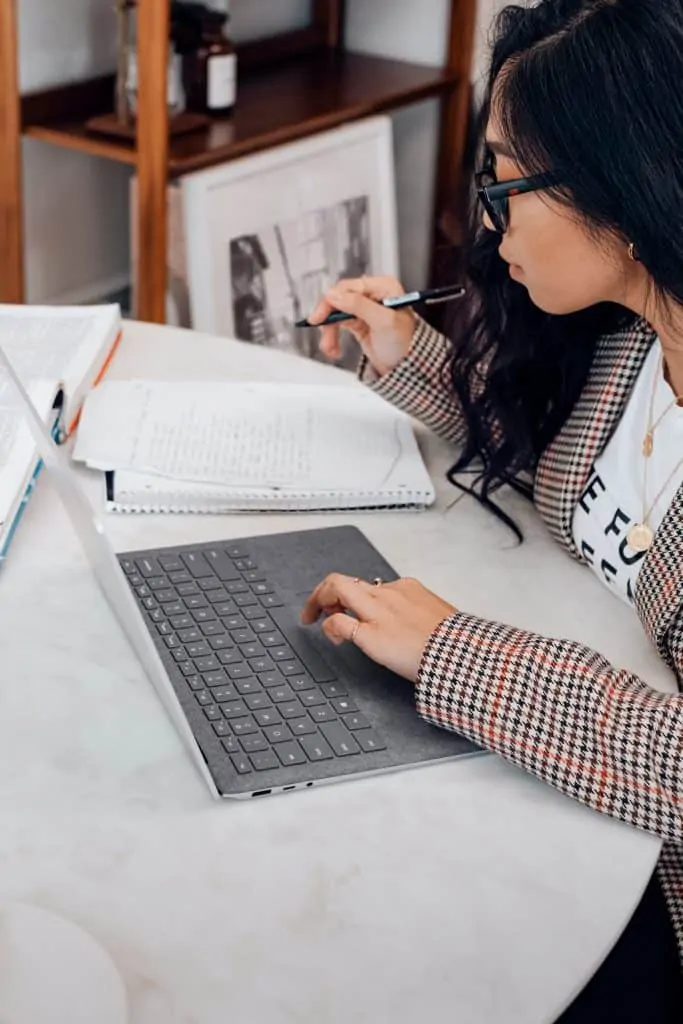 Chances are, you can dig into one of the job boards and get started within a few months, but if you want to ease into it, consider your social media channels (FB and LinkedIn).
But before you're ready to start, make sure you know what you're doing with a bit of research and practice.
Who can proofread?
Most people who want to make money proofreading worry that they have to have a degree or a formal education. That's simply not true. Personally, I have a degree in the area, but I started proofreading long before I had a degree.
Every place I worked knew I had the skill, so I would check over the menu for the restaurant, the content for a website, or an email someone was sending.
Even though I am dyslexic,
I have a skill at seeing minute issues. Add nearly 15 years of teaching and I'm an expert. It still took me (what felt like) forever to get started. 
How to become a proofreader
There are courses that teach people how to proofread, but anyone with a willingness to learn and the fortitude to get started can learn for free.
Purdue's Online Writing Lab (OWL) and Khan Academy are great places to learn mechanics, usage, and grammar.
There are apps that help with spelling, but all of these skills are about knowing the rules, practicing and applying the rules.
There are even word-processing tools that are aimed at helping proofreaders but identifying spelling errors (red squiggle under the word) and grammar or punctuation errors (blue squiggle under word).
Programs like Grammarly and Hemingway Editor are effective tools, but if you're looking to make money as a proofreader, you're going to need to catch details outside of what others can do. 
To get started proofreading, you have two options: work for yourself as a freelancer or work for others. 
Work for myself
If you want to work for yourself, you're going to need to set a price for your proofreading services.
Proofreaders can be paid by the word, by the page, by the project, or hourly.
In the beginning (until you have enough experience to have a steady client base, recommendations, and possibly referrals), you'll probably have a lower rate than professionals (experts in degree or experience).
I highly recommend setting an hourly rate in the beginning.
I know many, if not most, of the professional proofreaders set per (word, page, or project) rates, but I've found tons of success with hourly rates.
Once you set your hourly rate, you will need to advertise proofreading services to find clients.
Below are some options on finding clients, but it's essential to know your worth going into the job.
Most often, if you're working for yourself, you're going to charge a deposit or get paid upon completion.
I highly suggest a contract for the job that includes your time frame, how many versions they get, and what the pay will be. Get that signed before you do any work. 
*Note: if you're just getting started, working for a friend or doing a quick job, the formality isn't always needed, but it helps to make you seem more professional and keeps you from getting in a situation where you do the work for free.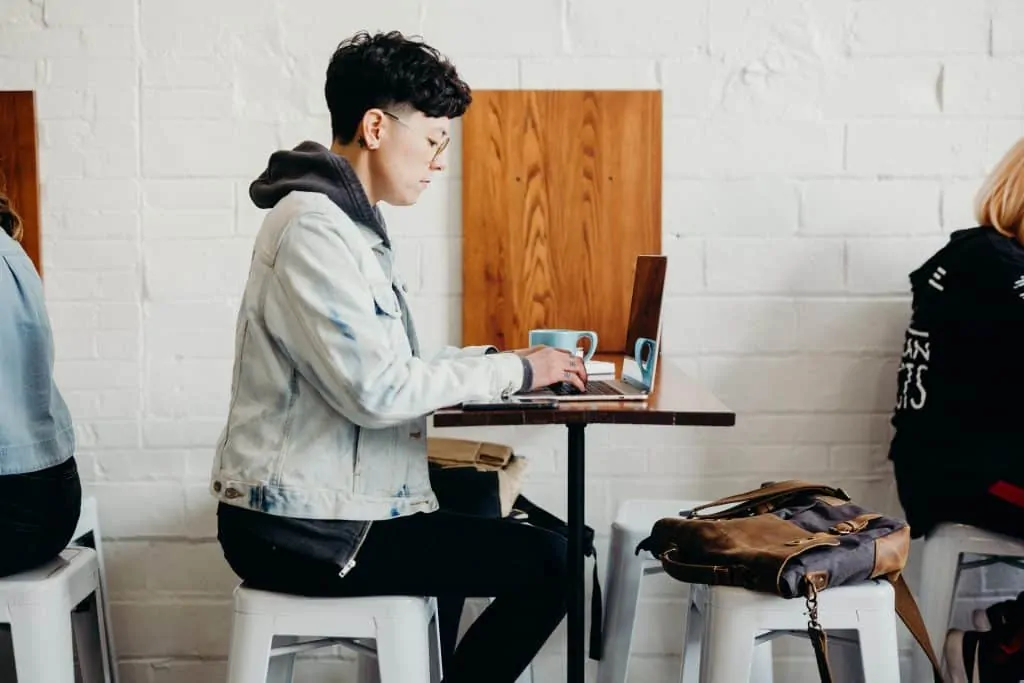 Work for others
Even if you're working for yourself, you're working for others, but there are companies, businesses, and organizations that hire staff proofreaders.
If you work for others, you're likely going to have to find that job and to use their pre-assigned rate, payment methods, processes, contract, and resources, but you'll have access to all of their resources consistently. 
Working for myself or others caveat
You'll need to build up proof that you're a proofreader with a portfolio. So many people freak out about this. No one will hire me without experience, but how can I get experience without being hired? Buck up. Start by creating a folder on Google Drive.
In that folder, house any documents that you already have as "Original_Doc title" and "Proofed_Doc title".
If you don't have any existing work, find documents that are a mess to proofread. You can ask friends and family for their resumes, cover letters, or other writings or go online to various websites.
Find paragraphs with errors. Take a screenshot of the page. Then, revise it in a document.
Unless you are working within a specific niche, try to gather a variety of samples in genre and in style.
If you can gather 10-15 pieces, you have a portfolio to showcase for your potential new clients.
While you're here, make sure to check out our post on Remote Data Entry Jobs For Beginners.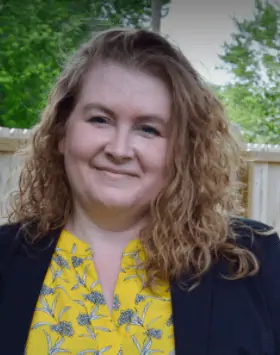 Martha Warner is a writer, editor, and educator. As a single mom for many years, Martha knows the value of money, how to work hard, and how to hustle. Her freelance career started as a side hustle (to support her love of travel) and quickly grew into the most lucrative career she's ever had. Martha still teaches at the university as well as other online and in-person courses, including Writing to Make Money, College Scholarship Writing, and Write that Grant. Find out more about her on her website.