Wealth
Is Mazda A Luxury Car Brand?
Mazda has long been known as a reliable and affordable Japanese automobile manufacturer. But is it considered a luxury car brand?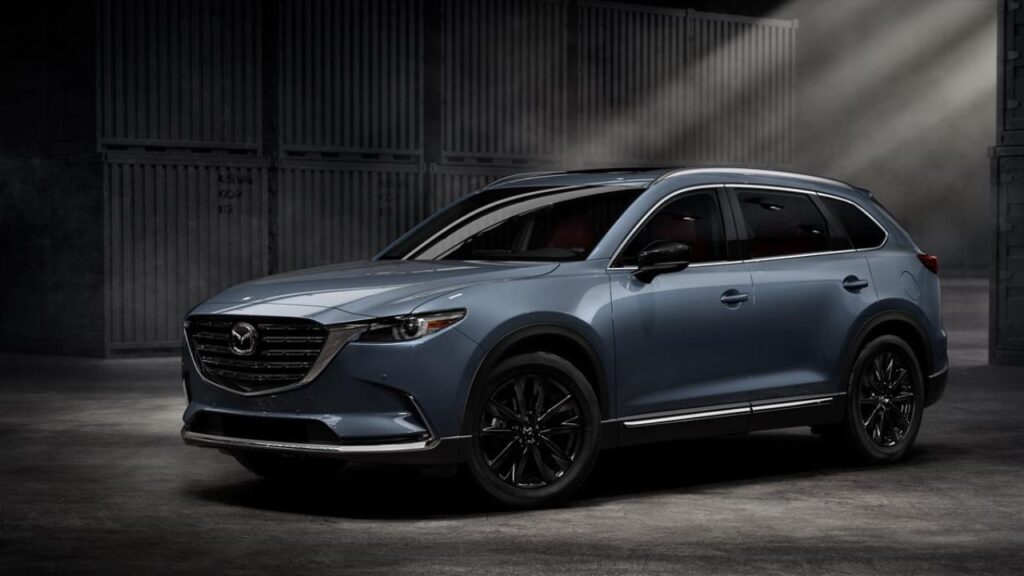 That depends on whom you ask. While Mazda has become more upscale over the years, it still doesn't quite fit into the same class of cars as Audi, Acura, BMW and Mercedes-Benz.
However, Mazda offers some features and amenities you wouldn't expect to find on non-luxury cars, which has led some people to question whether or not Mazda can be considered a luxury car brand. 
What Makes a Car Luxury?
When thinking about what makes a car qualify as a luxury, there are a few key factors to consider. Firstly, luxury cars tend to have higher quality materials inside and out.
From the leather interior to the paint job, these cars are meant to impress with their appearance and feel luxurious to drive. Luxury cars also tend to have more powerful engines than their non-luxury counterparts.
They often have more advanced technology, driver assistance features, and higher comfort and convenience levels than non-luxury cars. 
Check what luxury cars you can buy for less than $40,000.
Does Mazda Fit the Bill?
So does Mazda fit the criteria for a luxury car? Mazda vehicles are built with quality materials inside and out.
The interiors are meticulously designed with high-end finishes like Nappa leather seats, real wood trim and available Bose sound systems. The exterior is striking with sleek designs and bold color options like Soul Red Crystal Metallic and Machine Gray Metallic. 
The powertrain offerings on Mazdas also make them feel more luxurious than other non-luxury models. Most Mazdas are powered by diesel or petrol engines, but they also offer hybrid options in select models. The engines deliver good performance with impressive fuel economy ratings that are better than those found in comparable non-luxury vehicles. 
On the technology front, Mazdas are well-equipped with plenty of driver assistance features like blind spot monitoring, adaptive cruise control, and lane keep assist – all of which help make driving easier and safer.
Moreover, there are plenty of comfort and convenience features, such as heated seats, dual-zone climate control and push-button start. 
What's the luxury version of Mazda?
The luxury version of Mazda is the Mazda CX-9. This SUV is the flagship of the Mazda lineup and represents the pinnacle of Mazda's design and engineering capabilities.
The CX-9 offers a sophisticated and comfortable experience with a spacious cabin, premium materials, and extensive creature comforts. It also provides a smooth ride thanks to its independent suspension system and refined driving dynamics. 
The length of the CX-9 allows it to accommodate seven passengers, making it an ideal choice for families. The exterior style is sleek and modern, with details such as chrome trim accents, LED headlights and taillights, and 19-inch alloy wheels adding a touch of sophistication. 
Under the hood is a powerful Skyactiv-G 2.5 Turbo engine that produces 227 horsepower and 310 lb-ft of torque. It also provides excellent fuel economy for an SUV of this size with an EPA rating of 20 mpg city/26 mpg highway. With its class-leading combination of power, comfort, style, and efficiency, the Mazda CX-9 is the perfect choice for luxury motoring.
Why Mazda is Not Generally Considered a Luxury Brand 
So why isn't Mazda considered a luxury car brand? It's mainly because its vehicles don't fit the traditional definition of luxury vehicles discussed earlier.
For starters, Mazdas tend to be rather small compared to other luxury brands, the CX-5, for example, is about the same size as some non-luxury crossover SUVs from mainstream automakers like Honda or Toyota. 
Then, Mazdas are typically quite affordable; even their top models usually cost far less than comparable luxury vehicles from other brands. Furthermore, they don't typically come with as many features or amenities as you would expect from a traditional luxury vehicle, even when you opt for their range-topping models. 
Finally, while many Mazdas come equipped with the brand's Skyactiv engines, known for their impressive fuel efficiency, they don't offer the same power or speed as luxury brands' vehicles. So they're not usually seen as being performance oriented either.
Who are Mazda's competitors?
Mazda's automotive competitors include a wide range of international and domestic automakers. Mazda's most significant competitors include Toyota, Nissan, Hyundai, Kia, and General Motors. 
Toyota is Mazda's main competitor. The two companies both produce a wide range of cars and SUVs with similar price points and features. Toyota has a well-established reputation for reliability and technology that is seen as a direct rival to Mazda's "Zoom Zoom" slogan. 
Nissan is yet another Japanese automaker that competes against Mazda in several segments. Nissan offers more affordable models with similar performance levels to their Mazda rivals. Despite being seen as the less sporty option, Nissan has an edge in fuel economy thanks to its efficient engines. 
Hyundai and Kia are two Korean automakers competing against Mazda in several segments. Both companies offer stylish yet affordable vehicles that can rival Mazda's in terms of performance and features. Hyundai has moved into hybrid and electric vehicles, while Kia has focused on midsize sedans, making both companies direct rivals in different segments. 
Finally, General Motors is the last of Mazda's main competitors. GM offers a wide range of cars, SUVs and trucks with various price points and features, from luxury lifestyles to affordable family options. GM offers advanced technology, such as infotainment systems and sophisticated driver assistance features. In many cases, GM models are seen as more reliable than their Mazda counterparts, giving GM an edge over Mazda in terms of overall value for money.
Conclusion
So is Mazda a luxury car brand? While it certainly doesn't fit into the same class as Audi, Lexus, BMW or Mercedes-Benz, there's no denying that Mazda has made strides in recent years to offer quality materials, more powerful engine options, advanced technology, and driver assistance features, as well as higher levels of comfort and convenience compared to non-luxury cars.
These factors have led some people to consider Mazdas a luxury brand, even if they don't quite fit into the same league as those from the big German automakers.