Wealth
Is It Worth It to Save On Legal Documents
Making an estate plan can be an uncomfortable process. However, instead of avoiding the inevitable, deciding what happens to your possessions when you pass away can make life easier for your loved ones.
Do-it-yourself estate planning is less stressful when you use a hands-on service such as Trust & Will. This platform offers competitive pricing for wills, trusts and estate plans that adapt to your personal needs and meet your state's legal requirements.
Our Trust & Will review compares your options and how you can make your documents within minutes.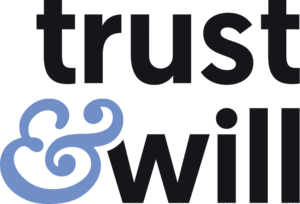 Summary
With Trust & Will, individuals and spouses can draft legally-binding wills and trusts in as little as 15 minutes online at a competitive price. You can also make edits and get personalized help from attorneys to address many estate planning questions.
Pros
Individual or spouse documents

12 months of unlimited edits

Attorney support is available
Cons
Doesn't address complex issues

Attorney access costs extra

Must notarize to be legally-binding
What is Trust & Will?
Trust & Will is a San Diego-based online platform created by attorneys that can help you draft important estate planning documents.
These documents include:
HIPAA authorization
Last will and testament
Living will
Power of attorney
Revocable living trust
Schedule of assets
It's possible to complete the standardized forms in as little as 20 minutes and create legally-binding documents that can help your heirs settle your estate. You can designate guardians for your dependents and pets, along with leaving basic instructions. 
The online will maker helps individuals and couples create personalized estate plans. 
How Does Trust & Will Work?
You can create your documents online, and it's possible to receive a physical copy as well. They can also be legally binding once notarized, making it less likely to overlook estate planning topics.
Choose a Product
The first step is deciding if you want to create a will or trust as an individual or a couple. It's possible to take a quiz if you're not sure which plan to choose.
A trust plan costs more but provides additional documents and requires monetary funding. It can also help you avoid probate court, which is worth the extra cost.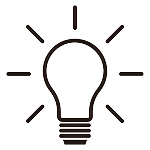 While there isn't a free option like some services, it can be more affordable than a lawyer and may produce similar results for your situation.
Answer Questions
You will answer a series of questions to generate your requested documents specific to your state. It's necessary to pay upfront before the document prep starts, and you receive a 30-day money-back guarantee if you decide this service isn't a good fit.
The interview process is similar to using online tax software, and you can save your progress if you can't finish in a single session.
Covered topics including:
Name of your spouse and children
Executor of your estate
Which end-of-life expenses to pay for
Charity donations
Final arrangements 
Excluding individuals from your will
You can request help from a virtual chatbot 24/7. Additionally, live chat support is available Monday through Saturday during standard business hours if you need hands-on guidance. 
It's possible to consult with attorneys as you draft your documents for an additional fee. Thankfully, many customers can create self-proving wills that are administrable upon death with the standard DIY program.
The platform partners with TurboTax to import your household details, which can speed up the process and produce accurate results. It's possible to manually input your details quickly as well.
Download or Ship Your Documents
After completing the interview questions, you can review a digital copy to look for errors and omissions. Once everything meets your expectations, you can download a PDF copy, send the documents to a trusted contact or receive a physical copy in the mail.
It's your responsibility to store these documents in a secure place. Trust & Will also offers online document storage. It's free for the first year and then costs $19 per year.
There isn't an additional fee to request a paper copy of your documents upon completion.
Sign and Notarize
After receiving your documents, the final step is to sign them and find a notary. These signatures are necessary to make them legally binding. 
E-notarization is available in states that allow this practice, which can be another reason to consider this service. Currently, 34 states allow online notarizations.
In most cases, your will or trust must be notarized to be effective during probate. It's possible to generate these documents without a signature or notary, but your wishes may not be carried out during legal proceedings.
Trust & Will creates self-proving wills that add more validity to your document even if it isn't notarized. One notable exception is in Louisiana, which requires all wills to be notarized. 
Fund Your Trust 
If you set up a trust, it must be funded to make it active and legally binding. You can fund your living trust by linking your bank accounts or transferring the deeds of physical assets.
You can request a Certification of Trust and a schedule of assets to verify your estate holdings.
How Much Does Trust & Will Cost?
You can pay a flat fee to complete your trust or will. Optional services such as attorney access and digital document service are available as well. 
It's possible to pay the lump sum upfront or through four equal payments.
Trust
A trust costs $599 for individuals and $699 for couples. You can make unlimited edits and enjoy digital document storage for free for the first year. Then, you pay $39 per year.
It includes these documents:
Revocable living trust
Schedule of assets
Last will and testament (pour-over will)
HIPAA authorization
Living will
Power of attorney
Trust funding guide
Certification of trust
The spouse documents are also tailor-made to be different from the primary estate forms.
You even receive free basic support Monday through Saturday by live chat or email. Personalized attorney support is available for $200 per year. 
An optional deed transfer service costs $499. This helps retitle your home and assets to be included in your trust.
Will
The will package is more affordable and sufficient for simple estates. A primary downside is that the documents may not become effective until after death and probate is required.
Individual plans cost $159. Adding spouse documents results in a total of $259. Unlimited edits and document storage are free for the first year. Then, the annual membership fee is $19.
You can receive these documents:
Last will and testament
HIPAA authorization
Living will 
Power of attorney
Attorney access costs $200 per 12-month period.
Is Trust & Will Worth It?
Consider Trust & Will if you have a relatively simple estate plan and either can't afford it or don't want to spend big bucks hiring an attorney. Your documents become legally binding after notarization, and it's possible to save thousands of dollars.
Households with children or pets can appoint guardians and leave basic instructions about various assets or last wishes. This service makes estate planning affordable and easy to complete or update so families can finally have a plan.
However, hiring an estate planning lawyer can be worth the investment if you have complex circumstances, want to leave detailed instructions or anticipate a contested probate process. 
Trust & Will Key Features
These tools can assist with making your plan and executing your will when the time arrives.
Learn Center
Estate planning isn't a daily activity for most of us, so it's essential to learn how wills and trusts work to avoid surprises. The Learn Center has many articles that can help you make estate planning decisions without consulting an attorney.
Most articles require less than 10 minutes to read, and they discuss these topics:
End-of-life planning
Guardianship
Probate
Retirement
Trusts
Wills
This is an excellent resource for initial research, but you will need to consult with an attorney for personalized advice.
Probate
If your estate must go through probate to disperse your assets, you can use this add-on service to navigate the process. 
Your desired support level determines the cost:
| | | |
| --- | --- | --- |
| Plan | Cost | Features |
| Self-guided | $600 | Fully completed probate forms, phone consultation, chat/email support |
| Concierge | $1,750 | Dedicated probate expert, phone support, coordinating electronic signatures, public notice prepared, conference calls with your family |
| Attorney | $5,000 | Attorney representation in court, e-filing of court documents, specific legal advice |
*Note: Public notice and filing fees cost extra with each plan
You can start by scheduling a free 30-minute consultation to determine your best option.
Deed Transfer
Retitling your home and other assets to be part of your trust can be time-consuming. Trust & Will can perform most of the hard work for you for a flat $499 fee.
Properly completing this process will help your heirs avoid probate, which is a valuable benefit of having a trust. 
Attorney Services
An optional upgrade is attorney support for $200 per 12-month period. 
The benefits include:
Line-by-line document review
Phone support with an attorney from your state
Legal advice for business and LLC owners to make a trust-owned entity
Customized legal advice
Explanation of state-specific laws
Advice with navigating probate
Insights for couples and blended families
This hands-on support is a good alternative to hiring an attorney, which can cost from $1,000 to $7,000.
Customer Reviews
Trust & Will has a high Trustpilot rating with over 2,500 reviews. It also has an A+ BBB rating (Better Business Bureau).
These are a few Trust & Will review excerpts from customers:
"I originally created my Trust in 2021 and was very pleased with the service and documents we received. Our Trust has continued to live and adapt with our family as life continues to change." – Megan M.
"For me, the interview format was clear and easy to understand. However, the instructions to fund the trust are WAY too generic. There is WAY more paperwork involved than they reveal." — Sandra E.
"Creating my will was so simple and fast! Something I have been putting off for years because I thought it would just be too complicated. Fast and easy. Have already recommended to several partners at work." — Donna L. 
"Because it is a general template, there are certain stipulations that can't be made with it, but one can always add a letter to accompany the trust on one's ultimate intentions." – Nashtnguy
Alternatives To Trust & Will
These services can also help you make an estate plan by yourself or with attorney help.
LawDepot
You can use LawDepot to draft estate-related documents, such as a last will and testament, power of attorney or a living will. It's possible to print or download your document for free during the first week. A monthly plan costs $35 and doesn't include attorney access.
Unfortunately, this platform cannot help you build a trust. However, you may also consider this service if you anticipate making other legal documents.
LegalZoom
If you don't think you'll need 12 months of attorney support or unlimited edits, LegalZoom lets you draft a will for as little as $89 and have 30 days to make edits. You can also purchase two-week and one-year attorney access packages at a lower cost than Trust & Will. 
If you only need to make a basic will and financial power of attorney, this service can be more affordable. Having access to attorneys also makes it an attractive option.
Rocket Lawyer
Consider Rocket Lawyer when you want the ability to create various legal documents. It can also be a good choice if you need help making a document but don't need ongoing support.
You can enjoy a seven-day free trial and then pay $39.99 per month to produce documents or ask questions to attorneys. Premium members can also enjoy up to 40% off network attorneys and discounts on LLC formation services.
Frequently Asked Questions
If you are still on the fence about whether or not Trust & Will is the right option for you, here are some questions people ask before signing up for the service.
Is Trust & Will secure?
Yes. The service uses bank-level encryption to protect your data, and you will connect your phone number as an additional safeguard. For additional peace of mind, the company doesn't sell your personal information or data.
Can I edit my documents later on?
Updating your documents at no extra cost for the first month is possible. After that, the annual membership fee is $19 for wills and $39 for trusts. This includes edit access.
What customer service options does Trust & Will offer?
Basic chat and phone support are available Monday to Friday from 7 a.m. to 5 p.m. PST and Saturday from 7 a.m. to 2 p.m. 
Are documents specific to each state?
Yes, all estate planning documents conform to your state's requirements to become legally binding. If you choose to receive attorney support, it will be from an attorney operating in your state.
Summary
Trust & Will makes estate planning more affordable and less complicated as you can do most of the work from home. It can help most people create the documents they need to protect their families. 
However, hiring a local attorney can be the better option if you have a delicate situation or want full hands-on support as you make your estate plan.